Please check out the new NS-HP-GN2 that has 10X performance over NS-HP-BD. We no longer offer NS-HP-BD as much better performance NS-HP-GN2 is now available.
NS-HP-BD is S2525F8-BD-RTK receiver in easy to use breakout board form.
KEY RTK FEATURES
* Tracks all GPS and all BDS in view satellites
* For < 10Km baseline, 1cm + 1ppm position accuracy
* For 10Km ~ 100Km baseline, decimeter level position accuracy
* Moving base RTK heading accuracy : 0.3degree @ 50cm, 0.07degree @ 2m baseline
* Up to 20Hz carrier phase raw measurement
* Base or rover mode user programmable
* -10 version supports 10Hz multi-GNSS RTK
* -S version supports pulse triggered RTK position stamping, far precise than time interpolated position for aerial survey
* 70mA @ 3.3V


APPLICATIONS
* Autonomous vehicle robocar projects
* UAV, UGV, and precision farming machine control
* Centimeter-level high precision navigation
* Survey and GIS data collection
* Aerial mapping
Our NS-HP-BD RTK rover best used with a locally setup NS-HP-BD RTK base for 24hr RTK availability. Using NS-HP-BD RTK rover with public RTK base will have limited RTK availability across the day when there are more GPS satellites overhead.
For customers outside Asia, GPS/GLONASS version NS-HP-GL will work better.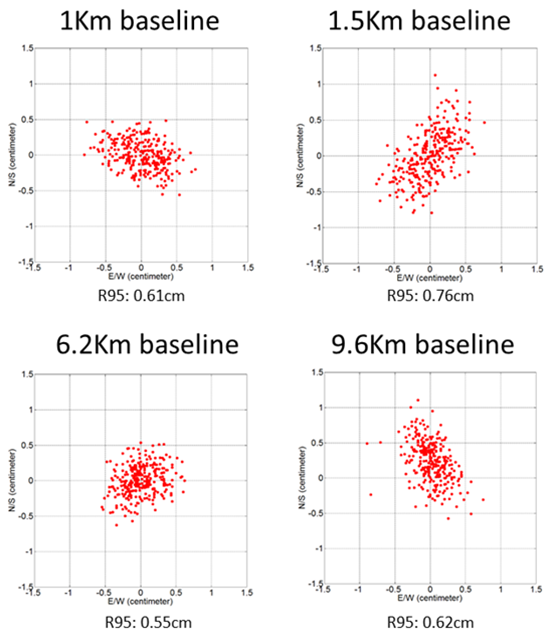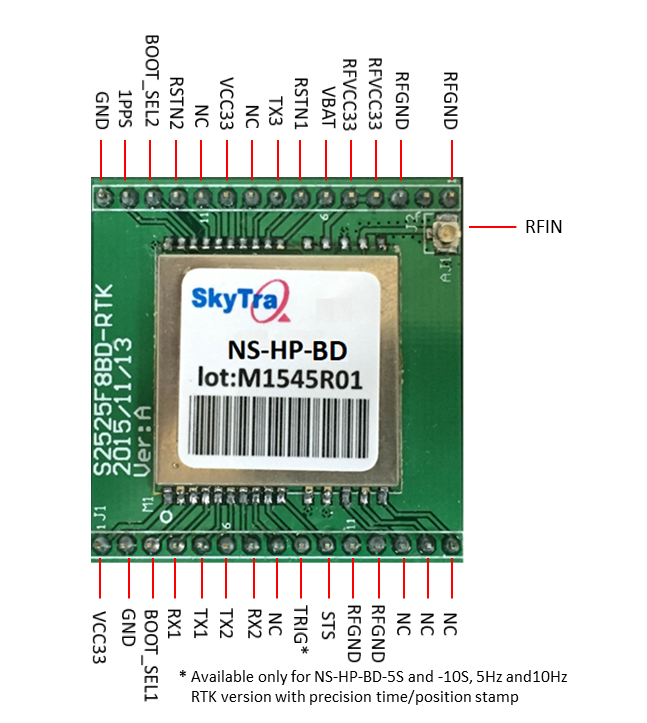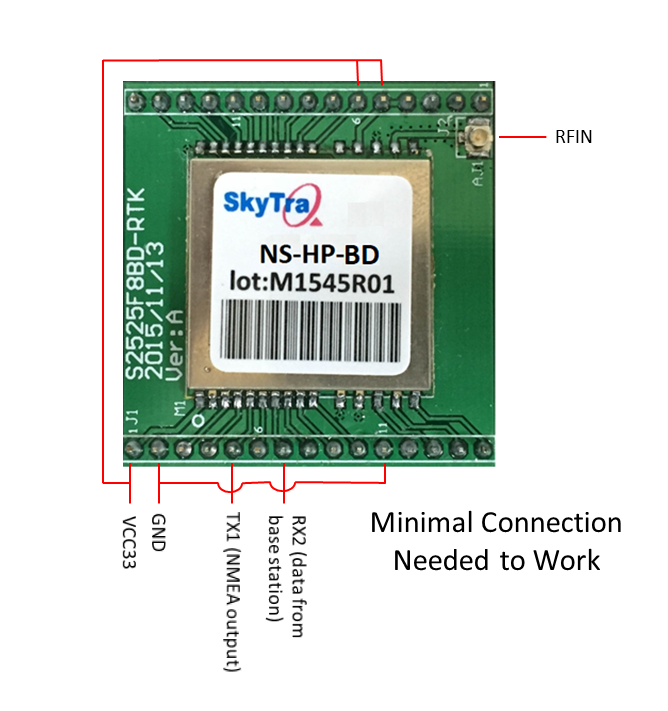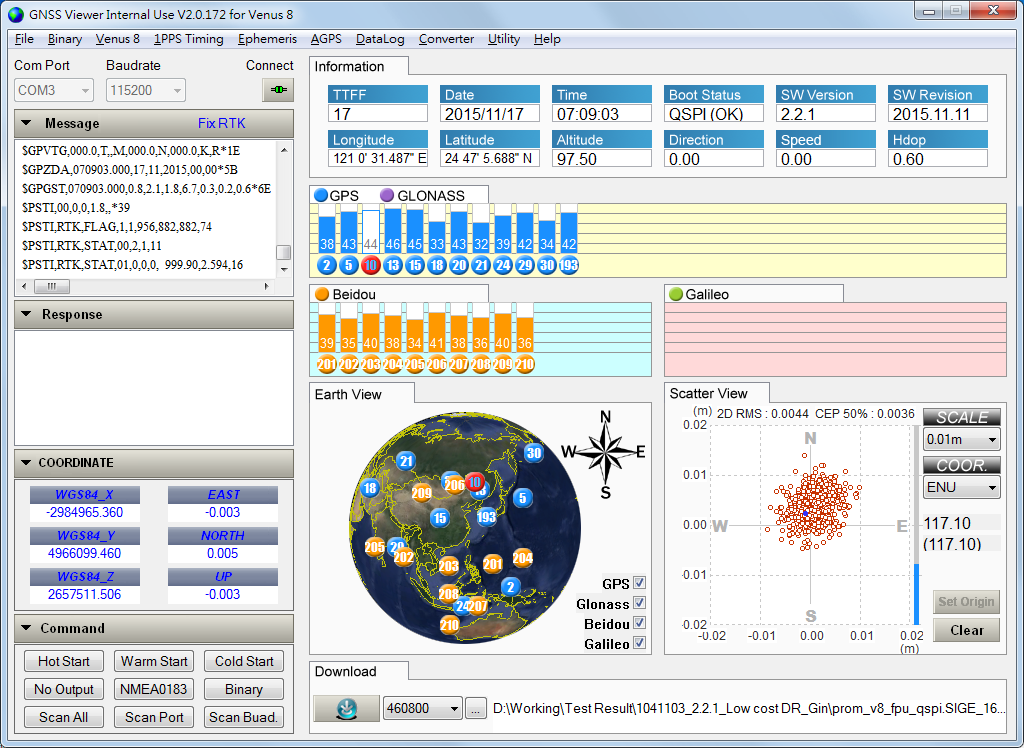 DOWNLOADS
NS-HP-BD User Guide (.pdf, ver 0.8, 20170930)
S2525F8-BD-RTK Datasheet (.pdf, ver 10, 20161005)
Raw Measurement Protocol (.pdf, ver 1.4.33, 20170608)
GNSS Viewer and Binary Command Interface can be downloaded from RESOURCE page
RTK Post Process (generating RTK position from logged raw measurement files, 20170324)
ORDER OPTIONS
FIRMWARE UPDATE
See S2525F8-BD-RTK-EVB product page for update firmware.
OTHER ITEMS OF INTEREST
High Precision Antenna: http://navspark.mybigcommerce.com/high-precision-antenna/
Survey Grade Antenna: http://navspark.mybigcommerce.com/survey-grade-antenna/
SMA-to-UFL connector cable: http://navspark.mybigcommerce.com/sma-to-u-fl-connector-cable-4pcs-set/
UART-to-USB : http://navspark.mybigcommerce.com/uart-to-usb-adapter-board/
S2525F8-BD-RTK evaluation board: http://navspark.mybigcommerce.com/s2525f8-bd-rtk-evb-rtk-module-evaluation-board/